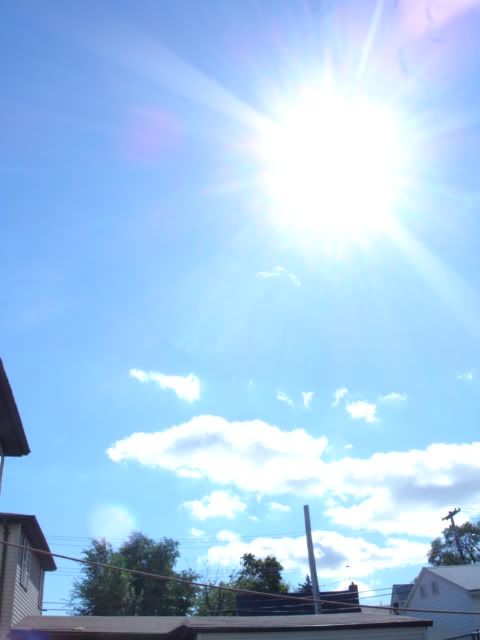 wait. . . is that the. . . is that. . . THE SUN?!?!?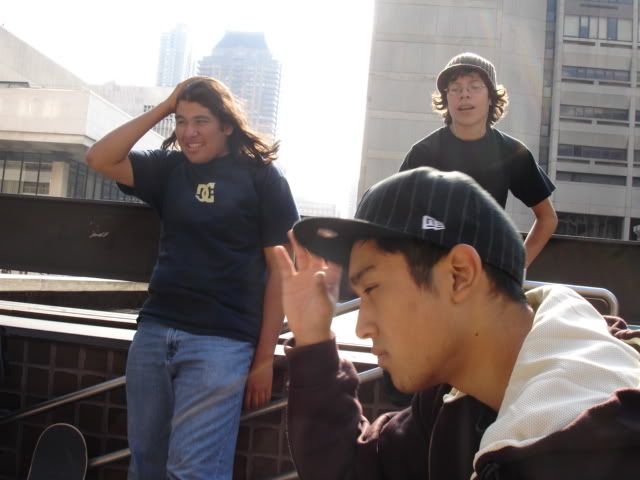 it's nice out, guys. don't waste anytime sitting around.
i met up with everyone at MLK (on time)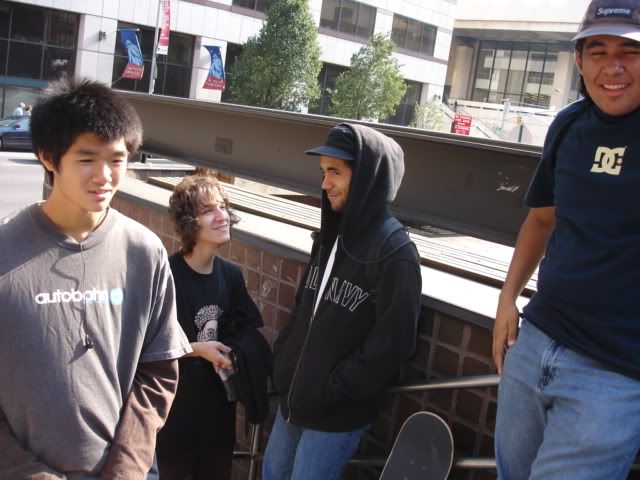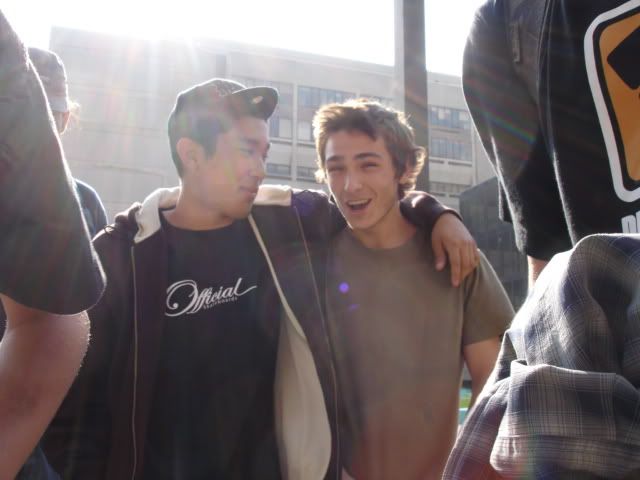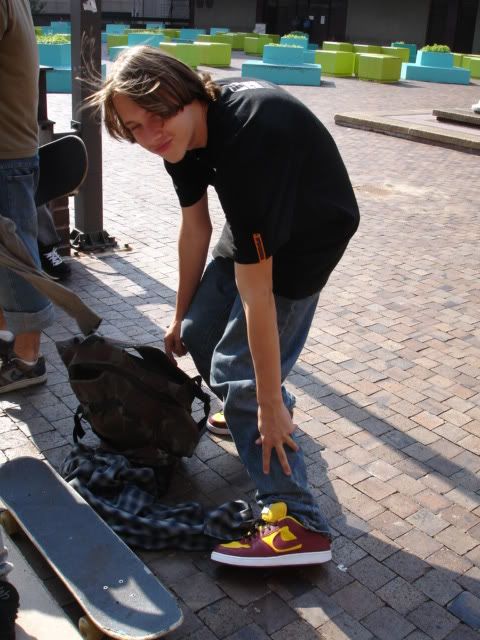 peter's new shows are quite nice. when you're done marveling at them, give this a look:
you know what i hate? part 1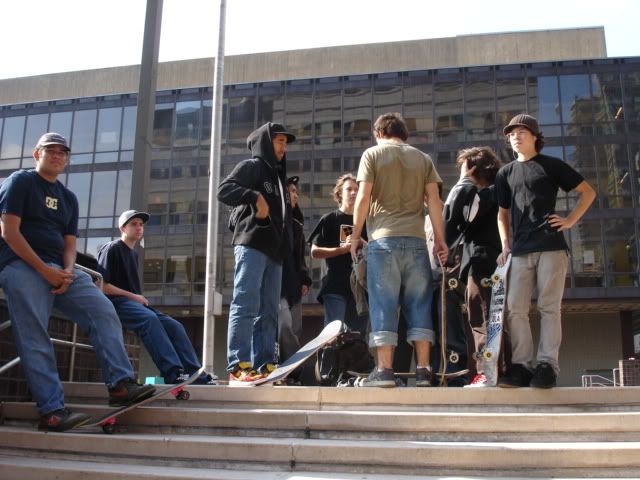 mad heads
day job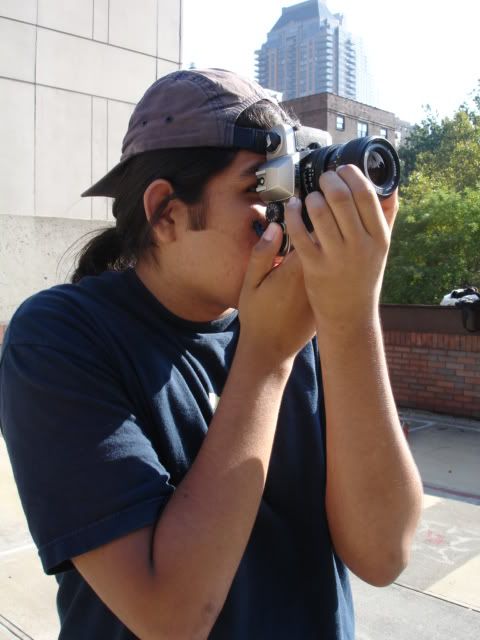 we actually got kicked out of MLK on arrival so we ventured over to that bench/manual spot we found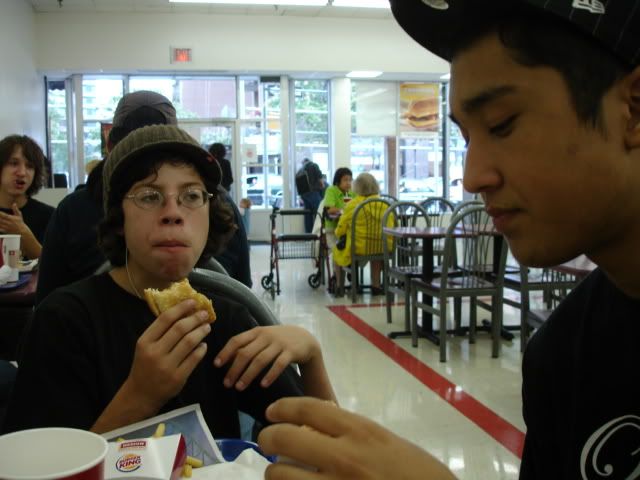 eats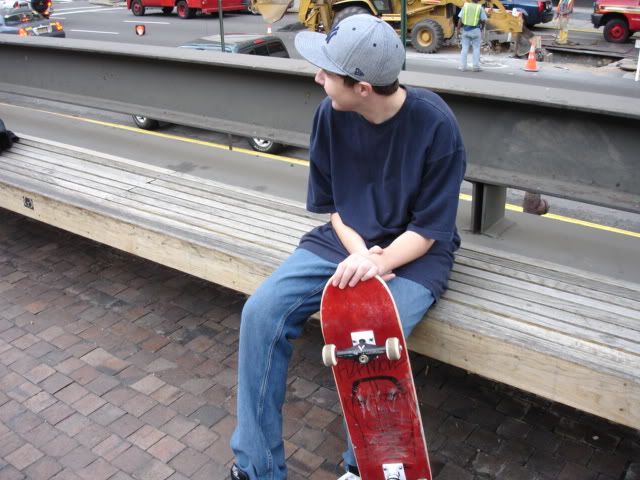 we ended up back at MLK. it was becoming another one of those all day one-spot-seshes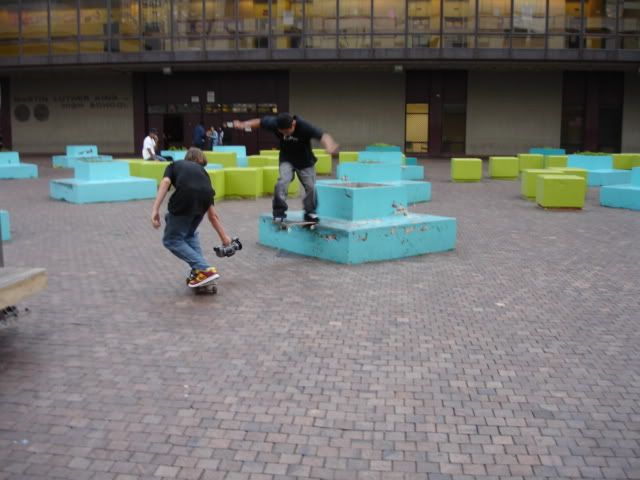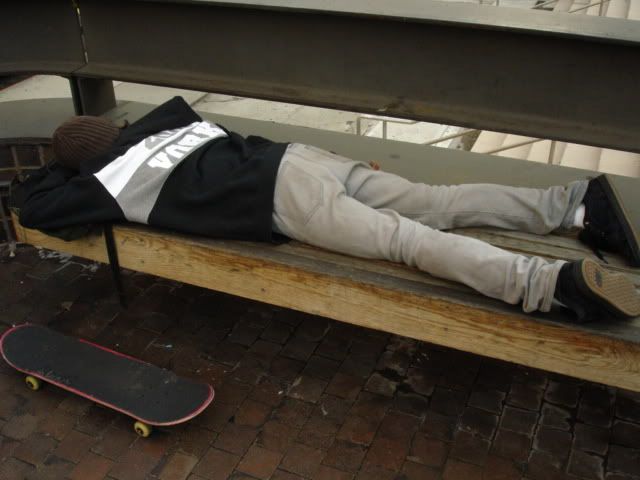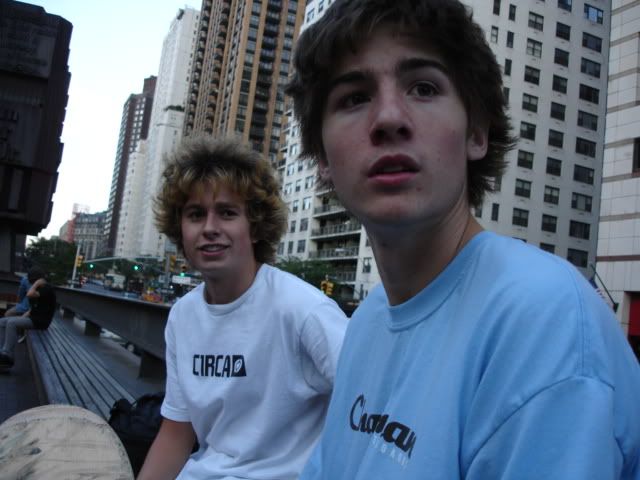 Brennen (nice fro) and his friend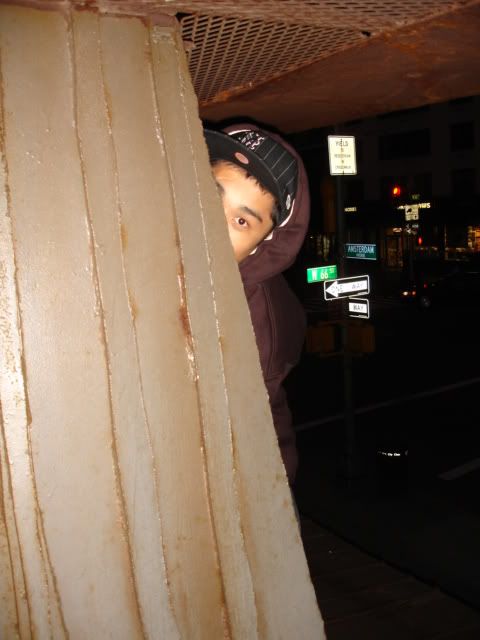 nightfall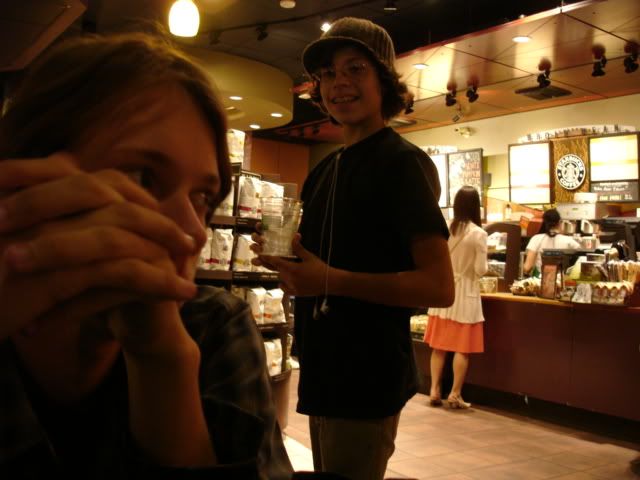 Peter's camera battery died so we went to starbucks to charge it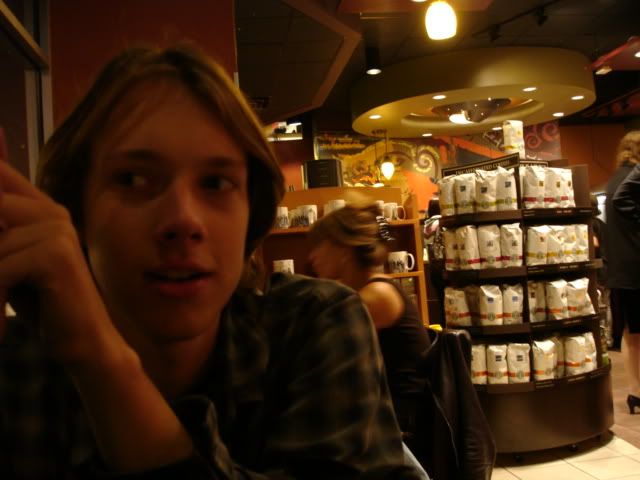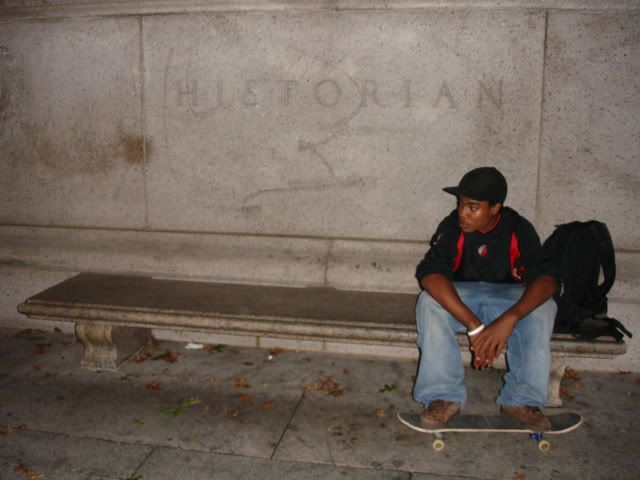 after the charge we furthered our skateventure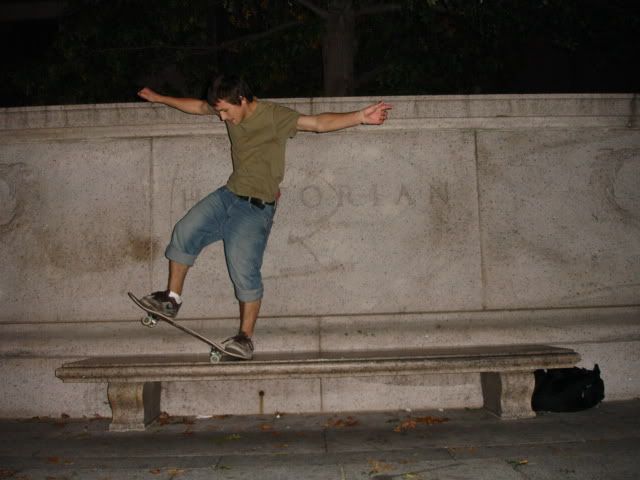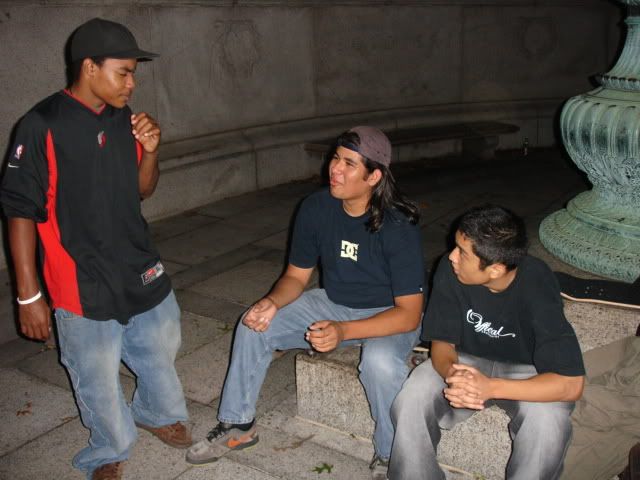 today was the day of the 5boro premere so i vacated early and ventured to the Autumn Bowl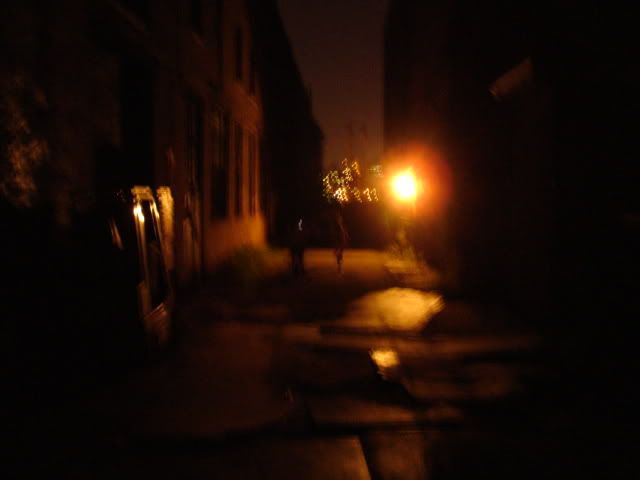 the walkway toward the bowl was so dark and sketchey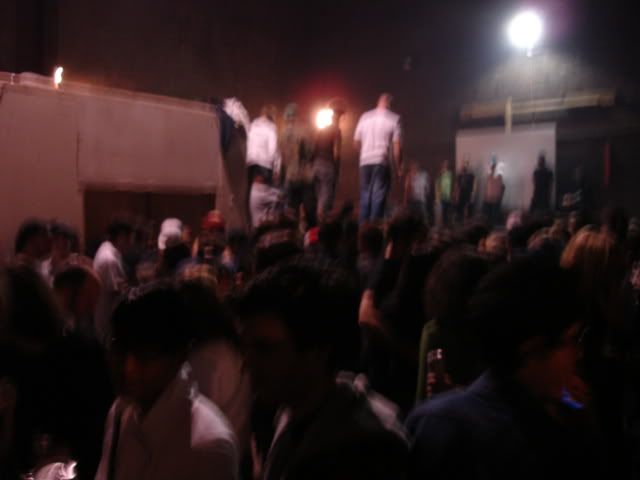 when i got there, it was already crowded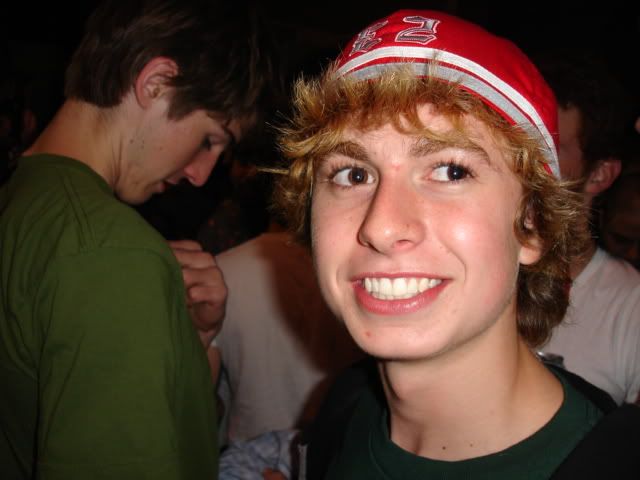 look who it is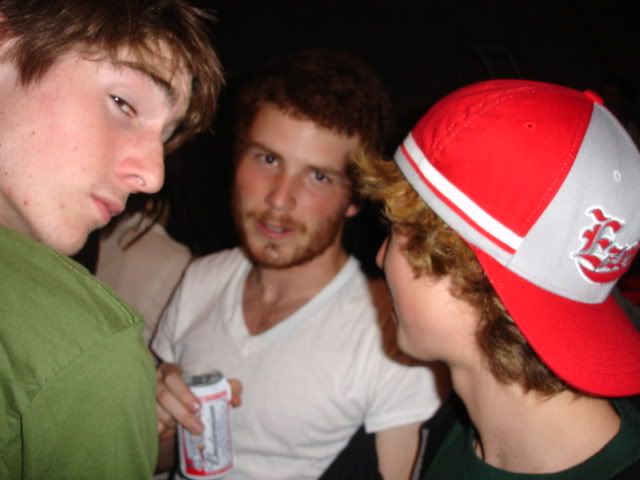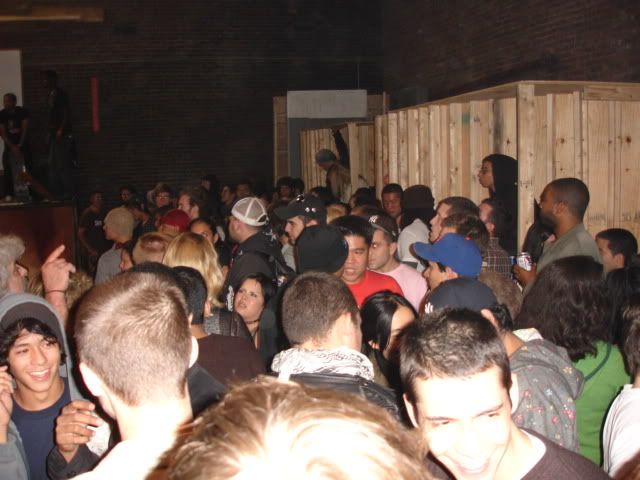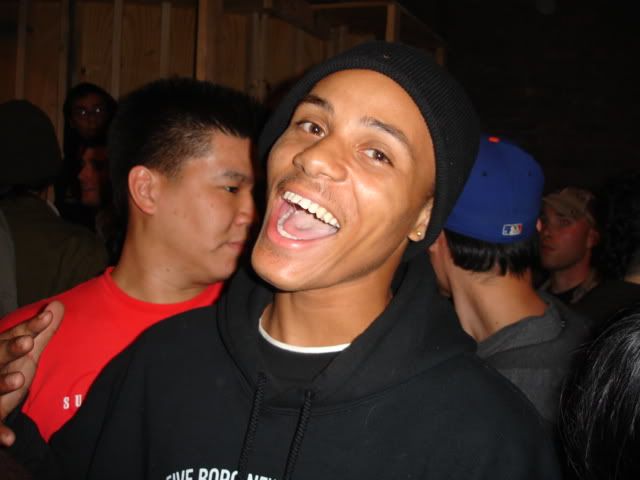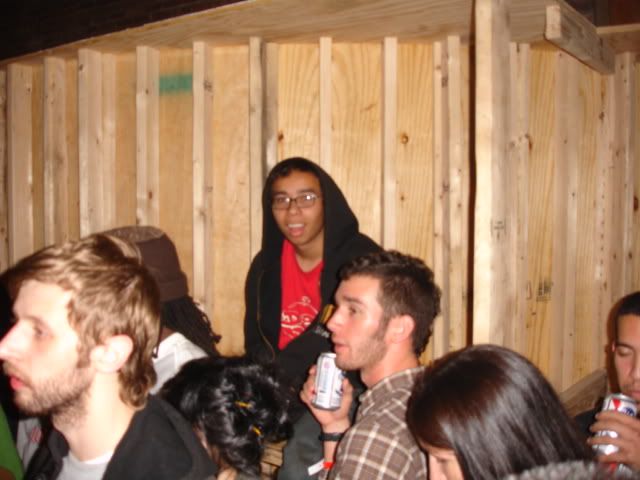 Yago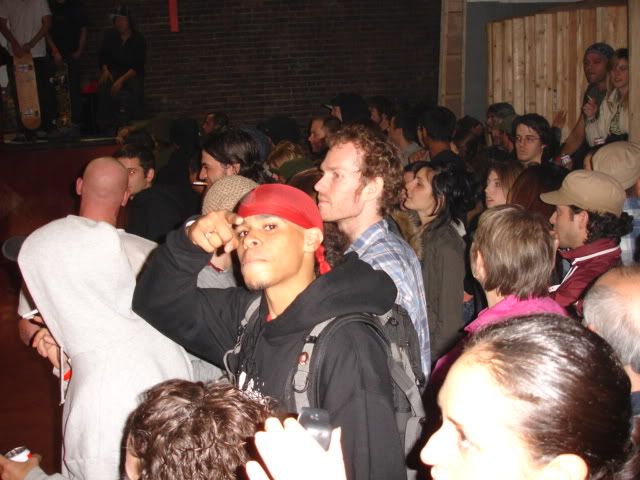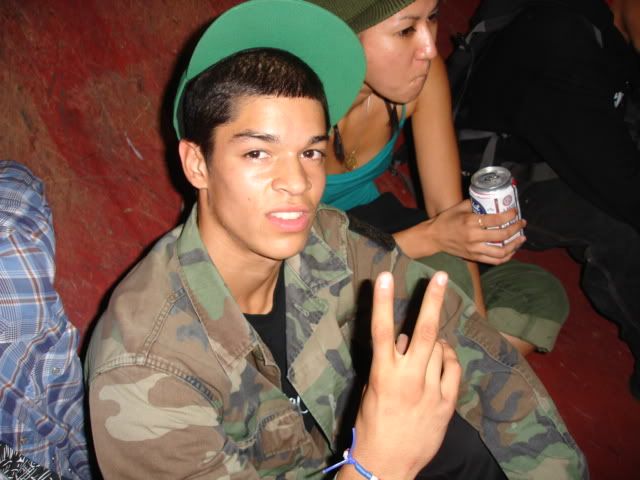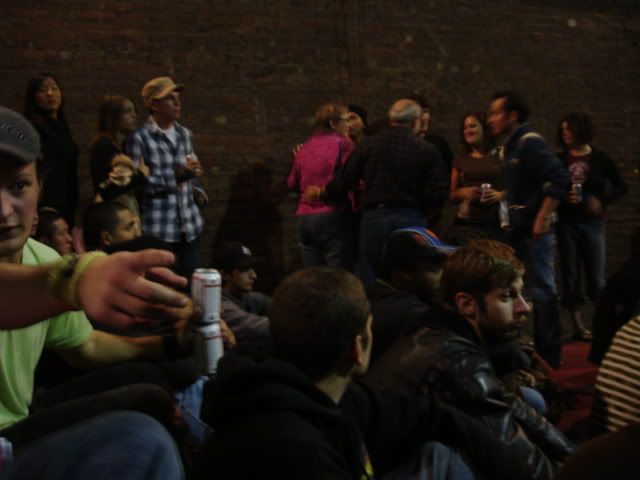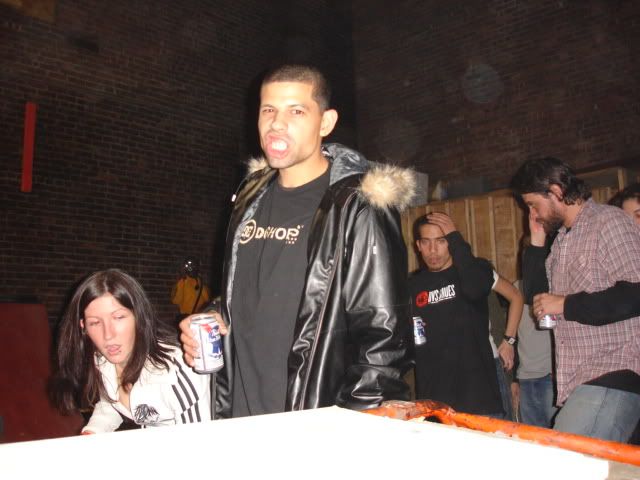 German Neives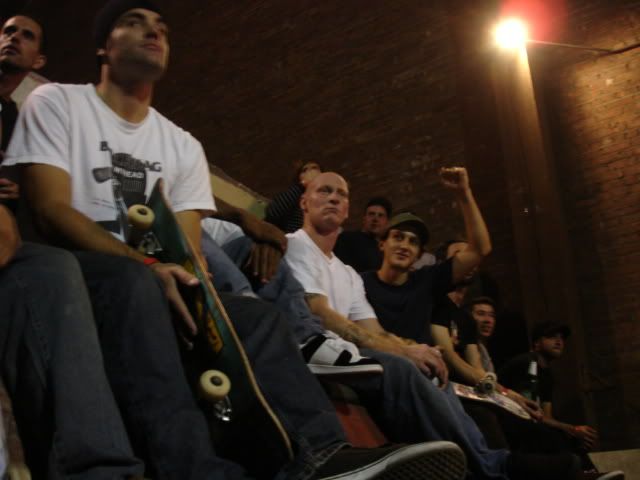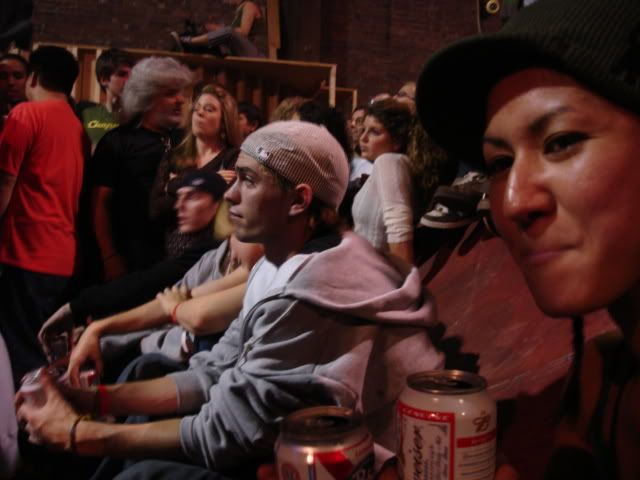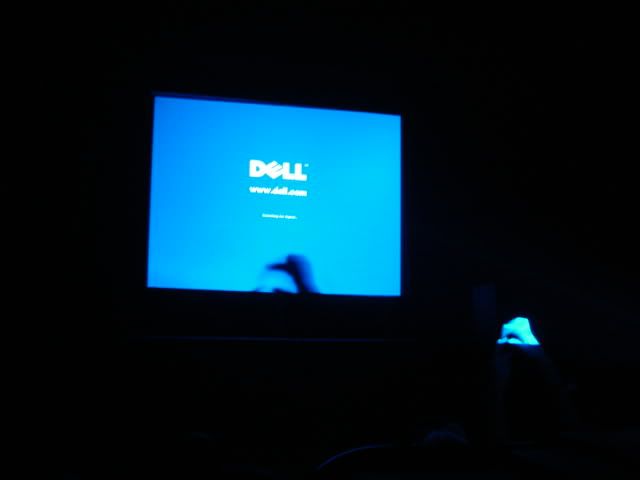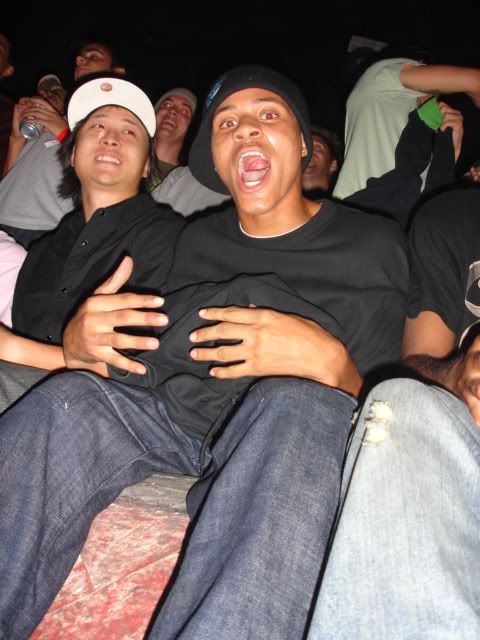 "5BORO!!!"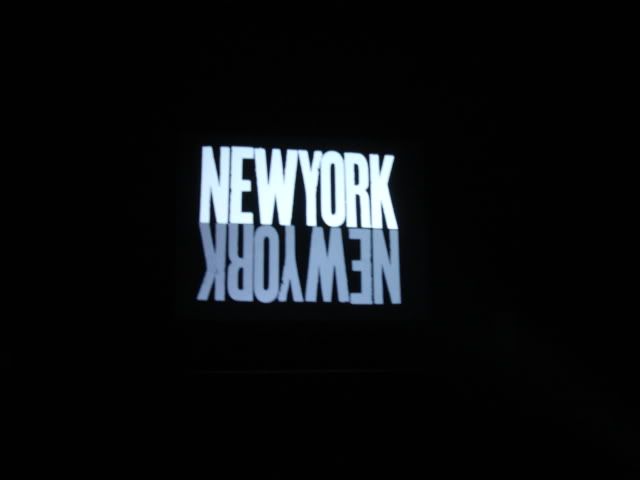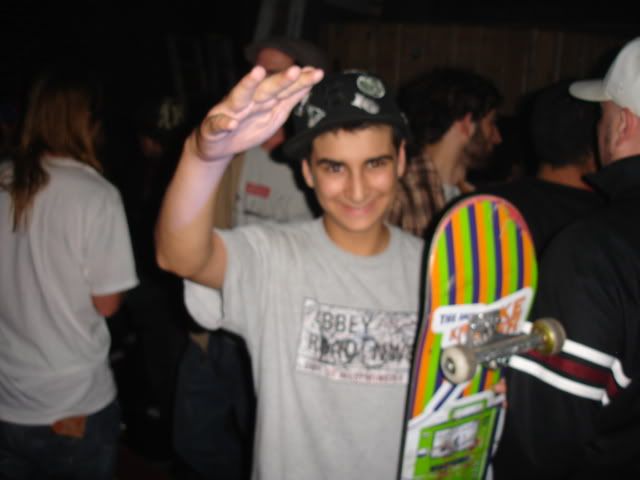 in some after vid mingling, i ran into Taji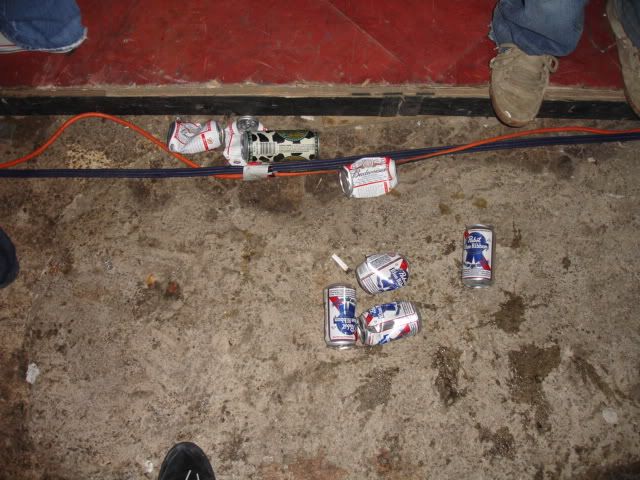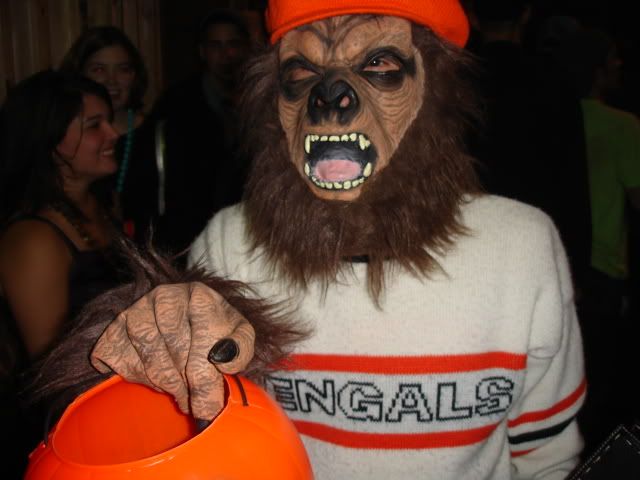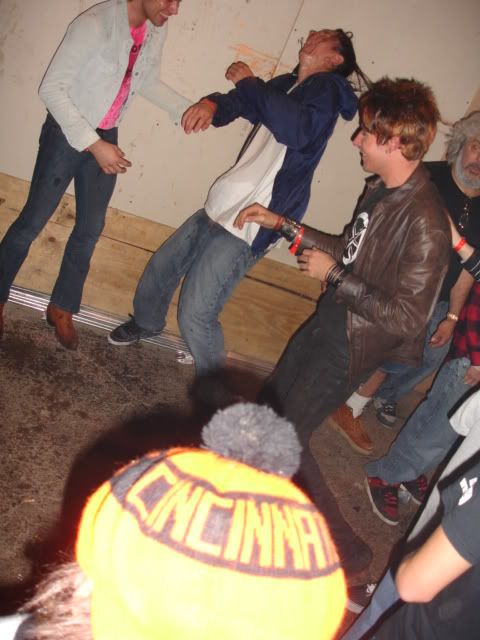 get
gnar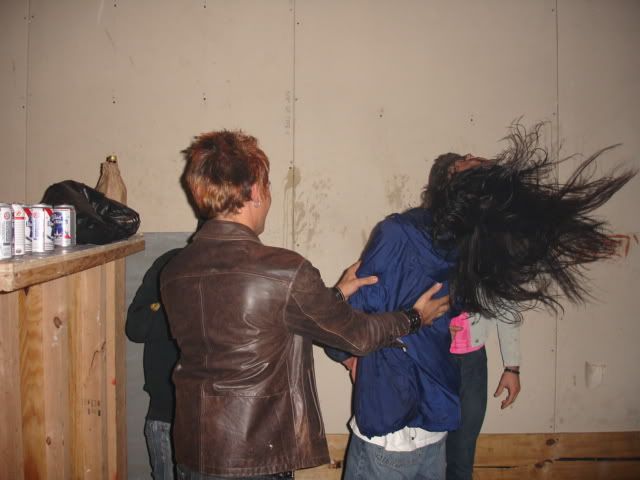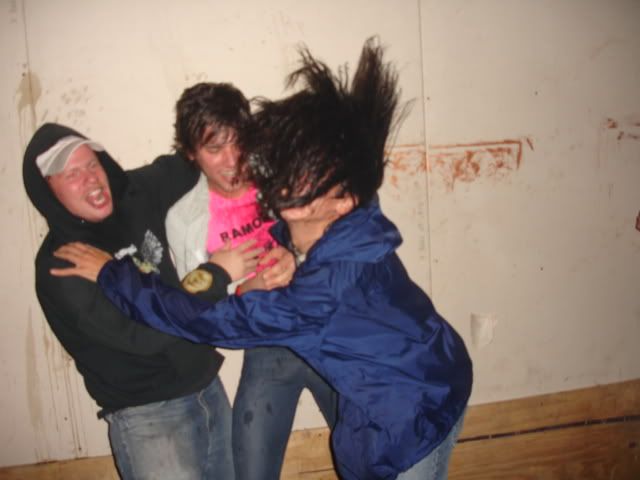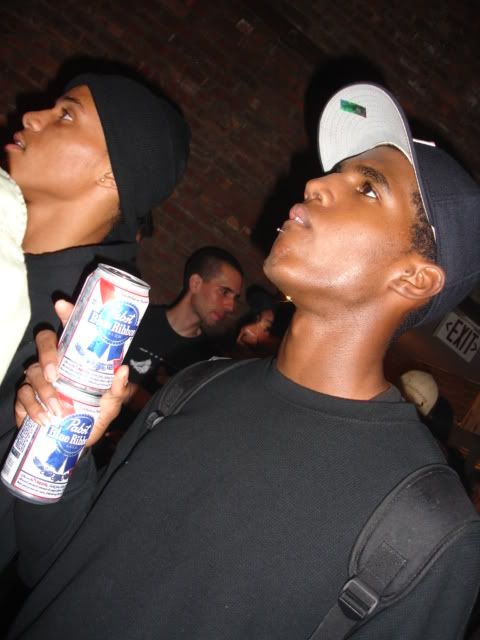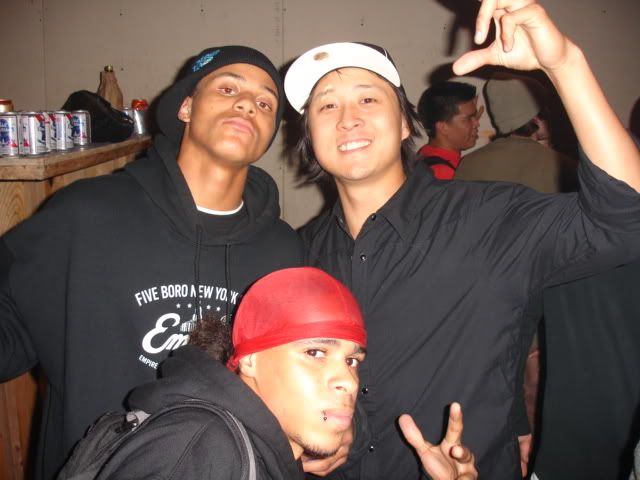 Robert Lim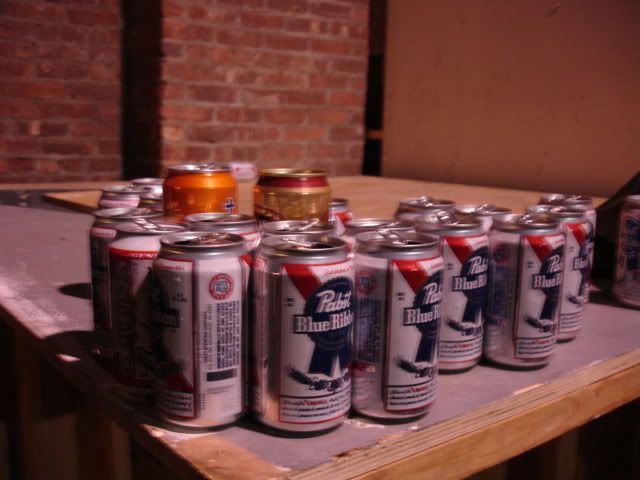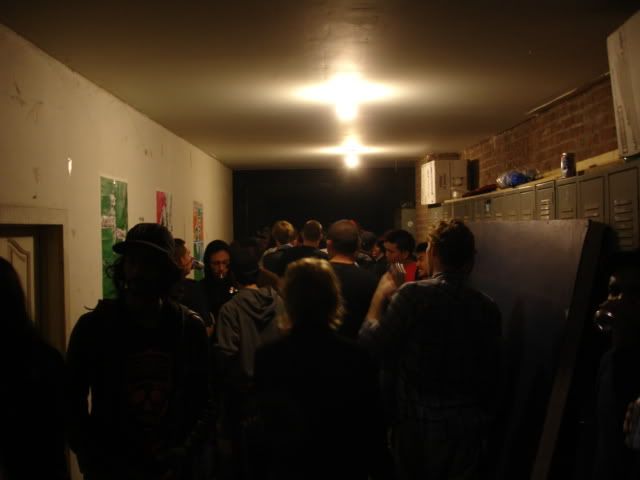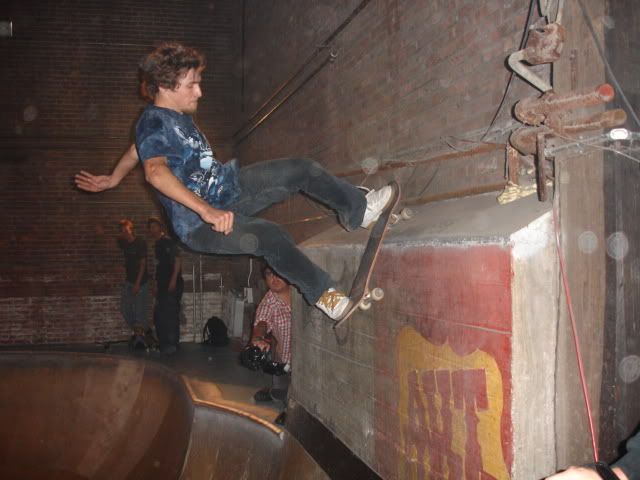 after some lurking, we (Vic, Bryon, and myself) decided to leave
not with out some drinks for the trip, of course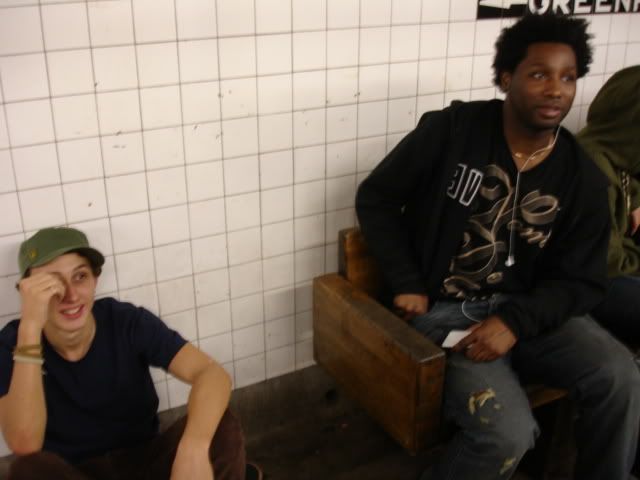 saw some familliar faces waiting for the train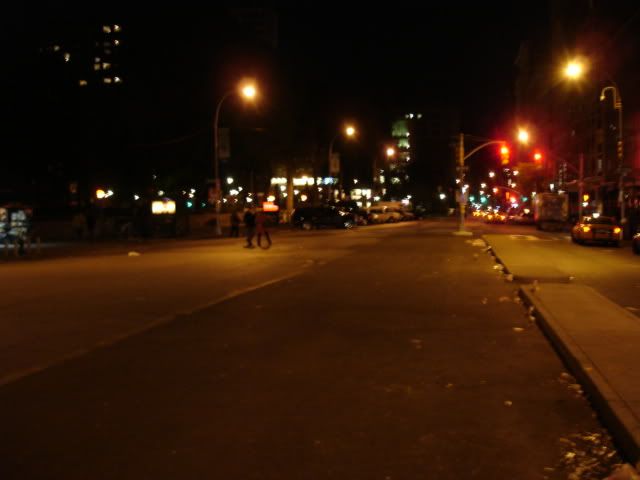 for some reason we ended up at Union and not at home